INTACT™ Sterilization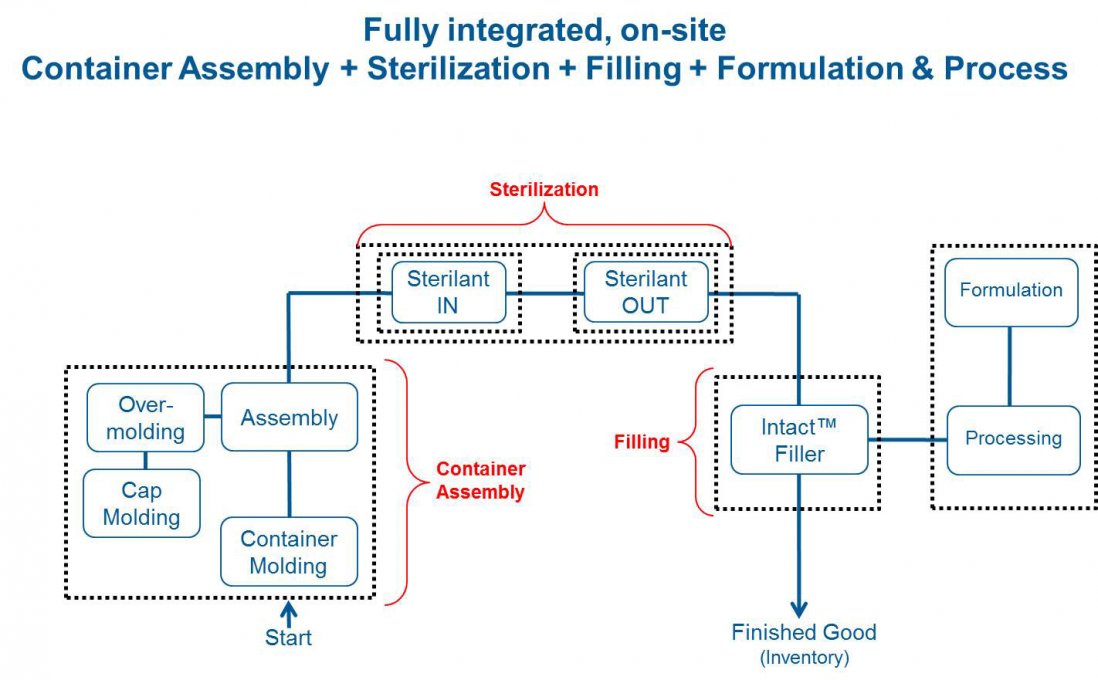 The Intact™ containers are closed with a pierceable and self-closing septum. Hence, pre-filling sterilization option includes:
Gamma or Beta Irradiation
Autoclave for our silicone closed devices
Sterilant: contained in the septum closed device, sterilant does not expose operators
MedInstill has developed a safe and proprietary method.
Effective
The Intact™ Sterilization has been tested using standard biological indicators (i.e. Bacillus atrophaeus, B. pumilus, Geobacillus stearothermophilus) used in the validation of other sterilization processes.
On-site, fully integrated
The MedInstill Intact™ Sterilization allows for a fully integrated, on-site filling process, from the container molding through the filling.
Handling
Like any other sterilant, it requires adequate precautions during handling; however, such precautions are typical and universal.
Safe
The sterilant is non-flammable. At the pressure and concentration used by MedInstill, it is classified as "not a special hazard". It simply requires commonly used ventilation, control and personal protection measures found in manufacturing facilities.
Availability
Sterilant is readily available from suppliers around the world.
Cost
The cost of Intact™ Sterilization is significantly less than other sterilization methods.